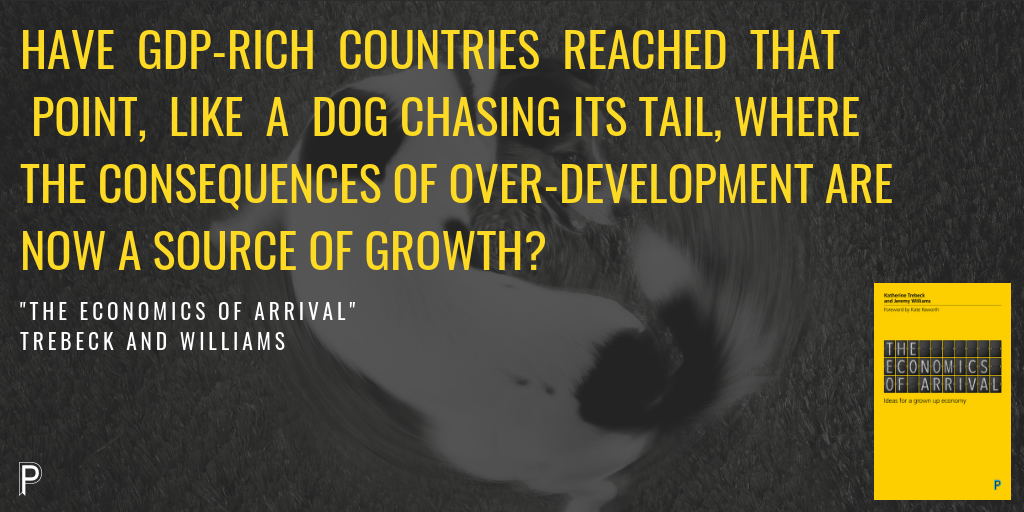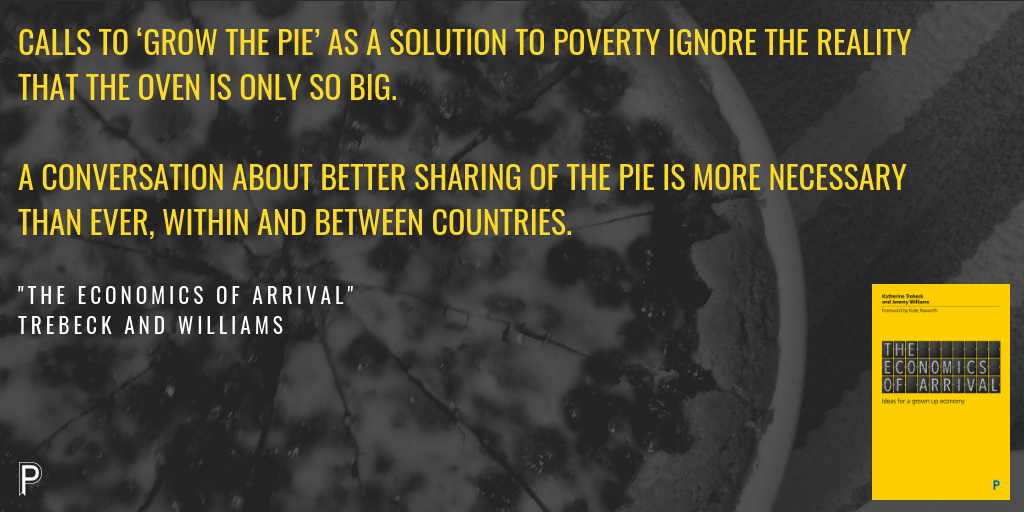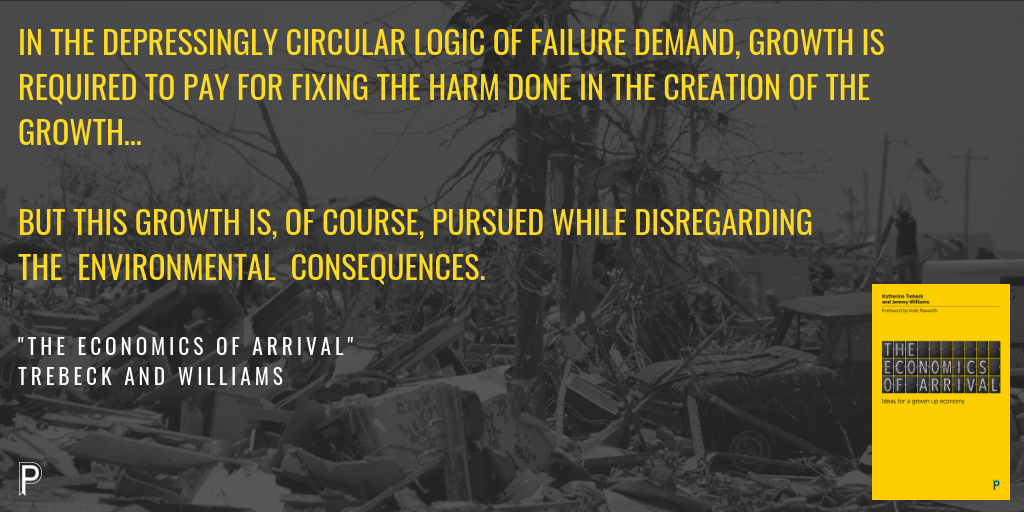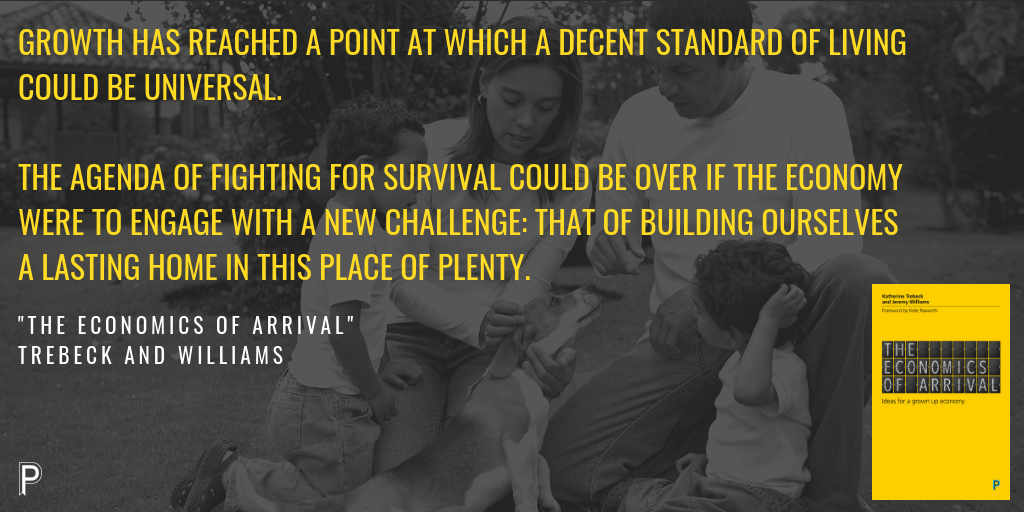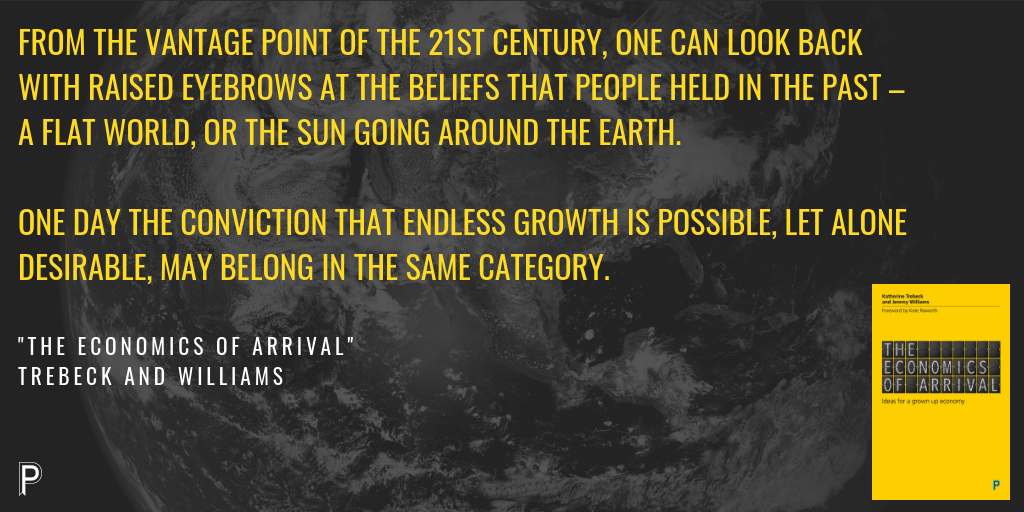 Growthhasreachedapointwithlogo
BOOK TOUR – "The Economics of Arrival" featuring co-author, Katherine Trebeck
18 - 26 September
Sydney, Canberra, Melbourne, Perth, Brisbane
The New Economy Network Australia (NENA), RegenNarration, Orange Compass, Australian National Development Index (ANDI) and the Wellbeing Economy Alliance (WeAll) are co-hosting a thought provoking series of evening seminars and discussions in Sydney, Canberra, Melbourne, Perth and Brisbane, featuring Katherine Trebeck, co-author of "The Economics of Arrival".
About "The Economics of Arrival"
In everyday economics, there is no such thing as enough, or too much, growth. Yet in the world's most developed countries, growth has already brought unrivalled prosperity: we have 'arrived'.
More than that, through debt, inequality, climate change and fractured politics, the fruits of growth may rot before everyone has a chance to enjoy them. It's high time to ask where progress is taking us, and are we nearly there yet?
In fact, Trebeck and Williams claim in this ground-breaking book, the challenge is now to make ourselves at home with this wealth, to ensure, in the interests of equality, that everyone is included. They explore the possibility of 'Arrival', urging us to move from enlarging the economy to improving it, and the benefits this would bring for all.
Foreword by Kate Raworth:
Katherine Trebeck and Jeremy Williams wisely invite us to start imagining what economic progress might mean when it stops meaning growth. With engaging clarity, warm humour and a bold spirit of possibility, they blend radical insights from the founding fathers of economics with inspiring policies and action from a surprising array of countries"
For more information about the book, visit: https://www.youtube.com/watch?v=CVndsFnetuY
More Information
Please visit our facebook event page for updates, or book your place via the links above.
For general inquiries: events@neweconomy.org.au
Supported by